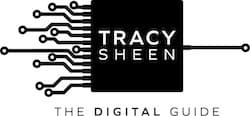 The Digital Guide
Hello!👋
We all know the value of a good testimonial. If you have a spare moment I sure would appreciate if you could record something for me. Doesn't need to be 'War and Peace', just a couple of minutes tops.
What you could mention:
If you're looking for ideas on what to talk about here are a couple of suggestions.
- What was going on in your business that made you decide to work with me?
- What has the experience been like working with me?
- What benefits have you seen as a result of our work together?
Don't worry, you get to rewatch or redo your video before you send it in!