Product Tour
Take a tour of our platform to see how it can benefit your business. Sign up for the free tier to experience our tool firsthand.
Get started for free
Collect & import
Effortless Testimonial Collection
Collect testimonials easily with customizable forms: Our platform makes it simple to collect high-quality video testimonials from your clients, without the friction and hassle of traditional methods.
Learn more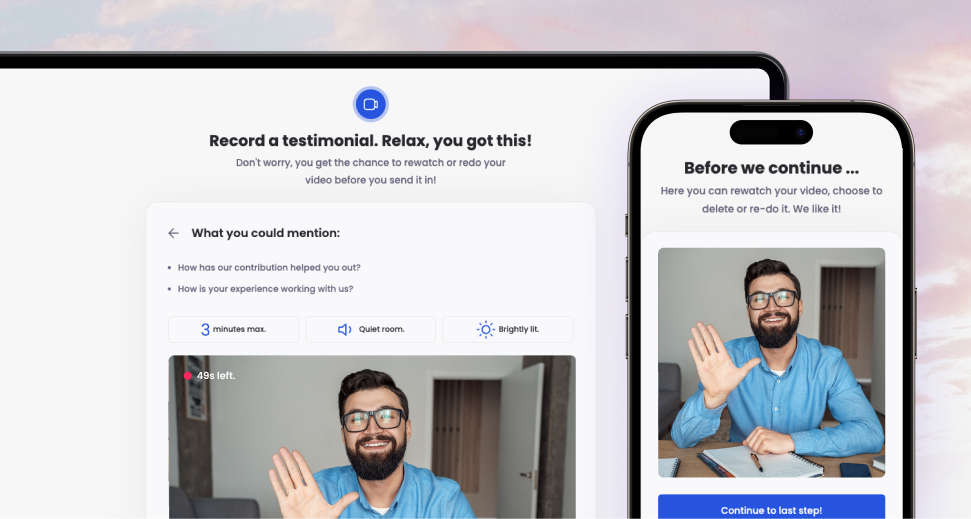 Manage
Management and Organization
Manage and organize your testimonials: With our platform, you can easily sort, filter, and search through your testimonials to find the ones that are most relevant to your needs.
Learn more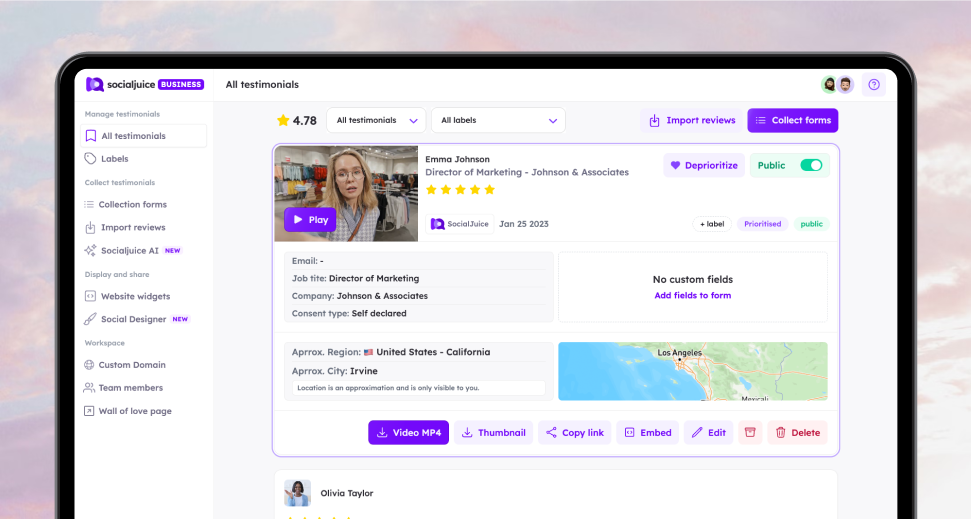 Display and share
Customizable Widgets & Social sharing
Create beautiful and engaging widgets to display your testimonials on your website. Our widgets are fully customizable, so you can easily match the look and feel of your website. Plus, our widgets are mobile-responsive, so they will look great on any device.
Learn more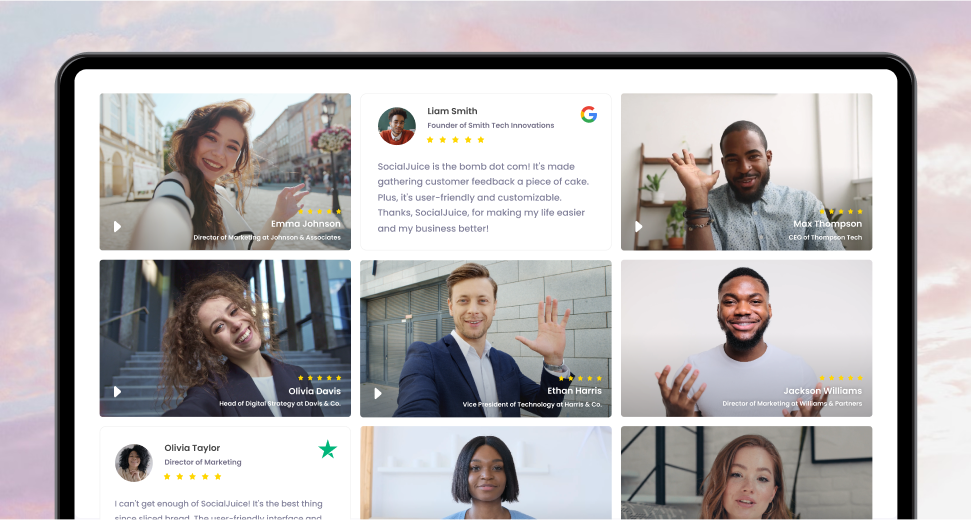 Faq
Frequently asked questions
Intrigued? Nice! You'll probably find the anwser to your question here. If not, do not hesitate to contact us!
Ask your question