Introducing

SocialJuice

AI✨
Using ChatGPT for review collecting
Lowers friction
Boosts review quality
helps client know what to talk about
Collect more qualitative reviews, while making it easier for clients to know what to talk about, lowering the bar. Collect a review using SocialJuice AI in under 1 minute!
Try a demo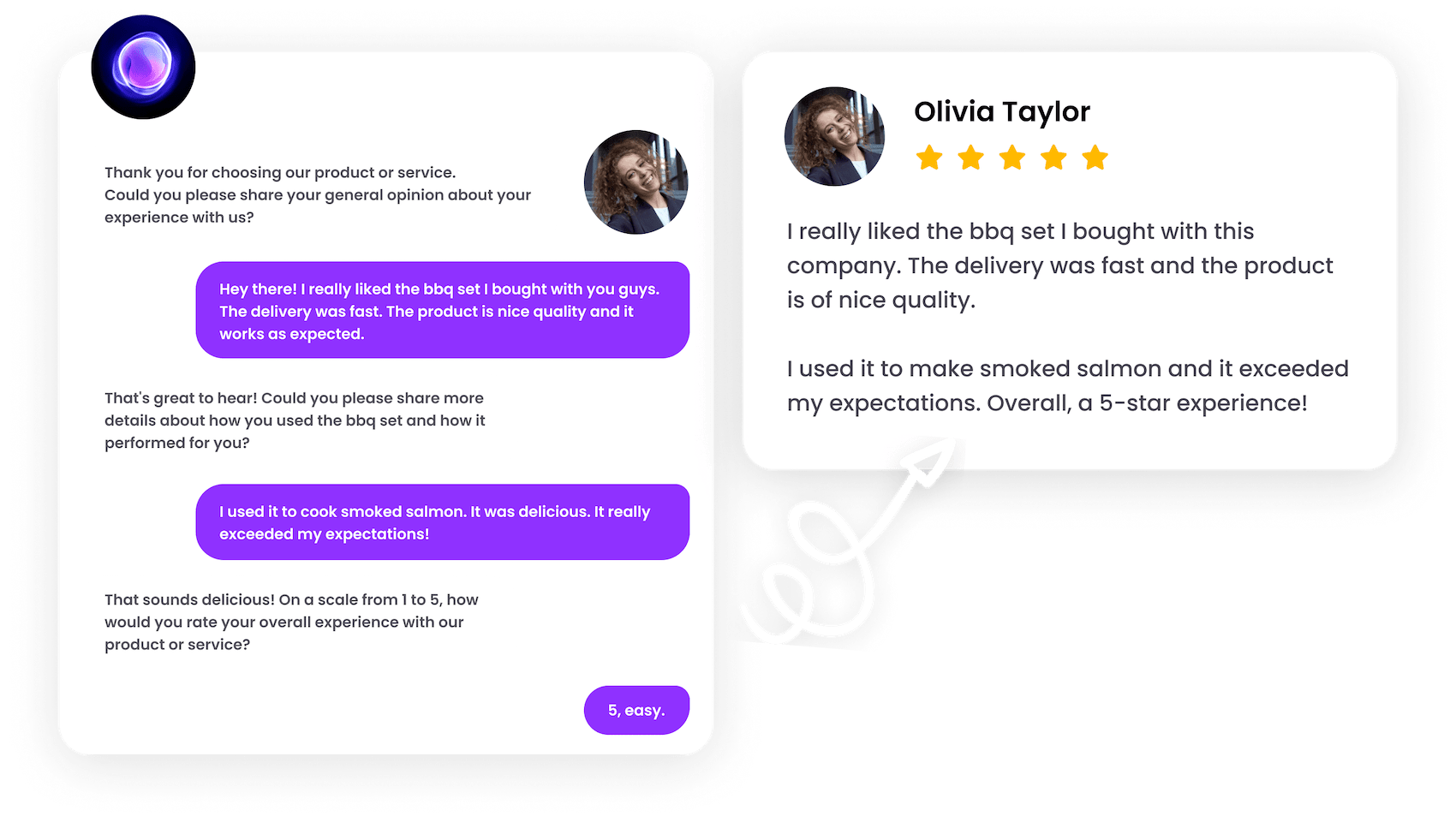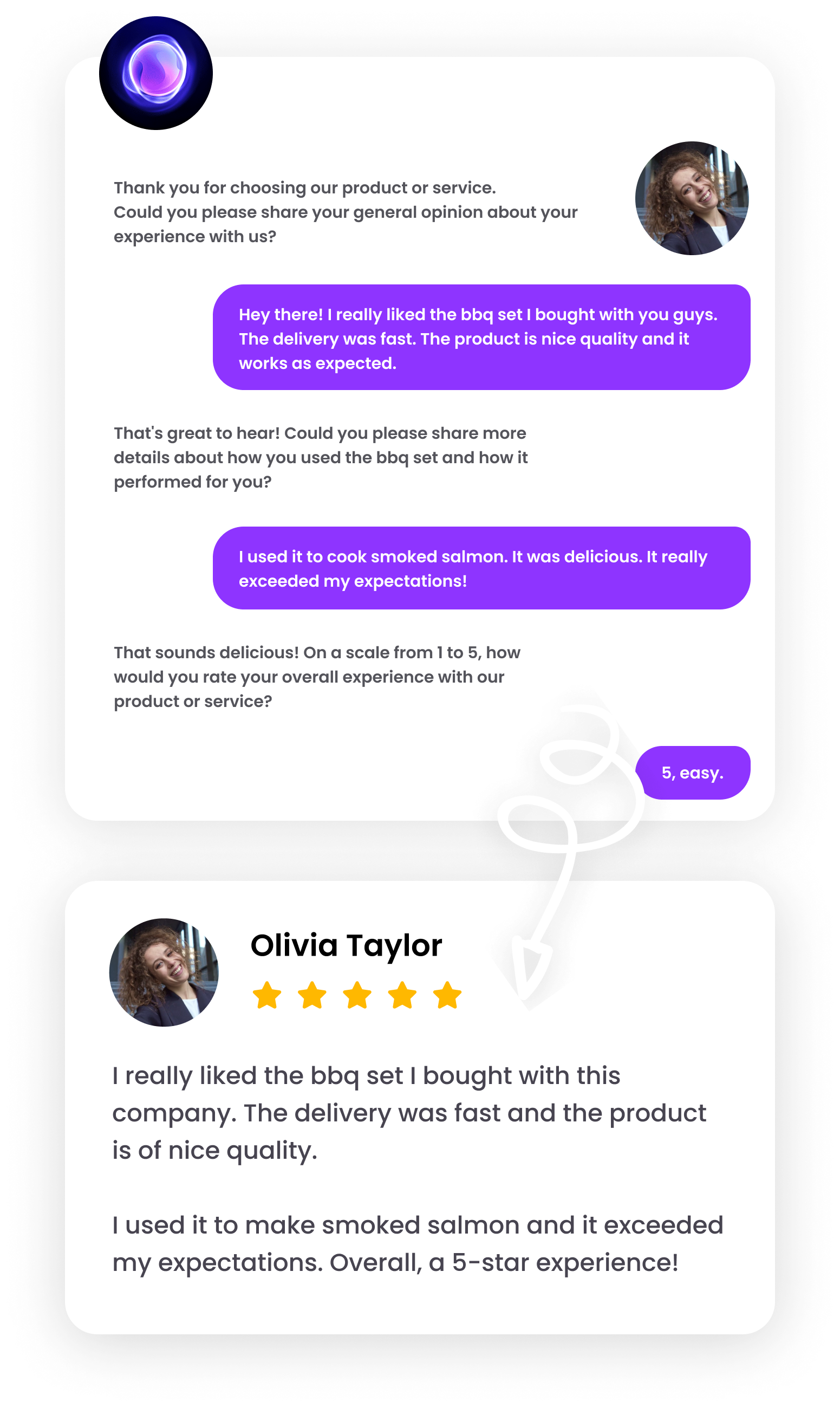 Turns outnatural languagealways was
the best way to share your opinion!
Let your clients do the talking
Get more and higher quality reviews, automatically✨
Instead of a form, send over a link to your custom AI review collecting chatbot. It will ask your clients some questions, and make a review out of it using thier words.
Create an account
Asks the right questions.

With a customizable review form: simply send a link to your custom testimonial collection page.

Auto generates an accurate review using the answers.

We just suggest better wording based on their actual opinion, no fake reviews are created.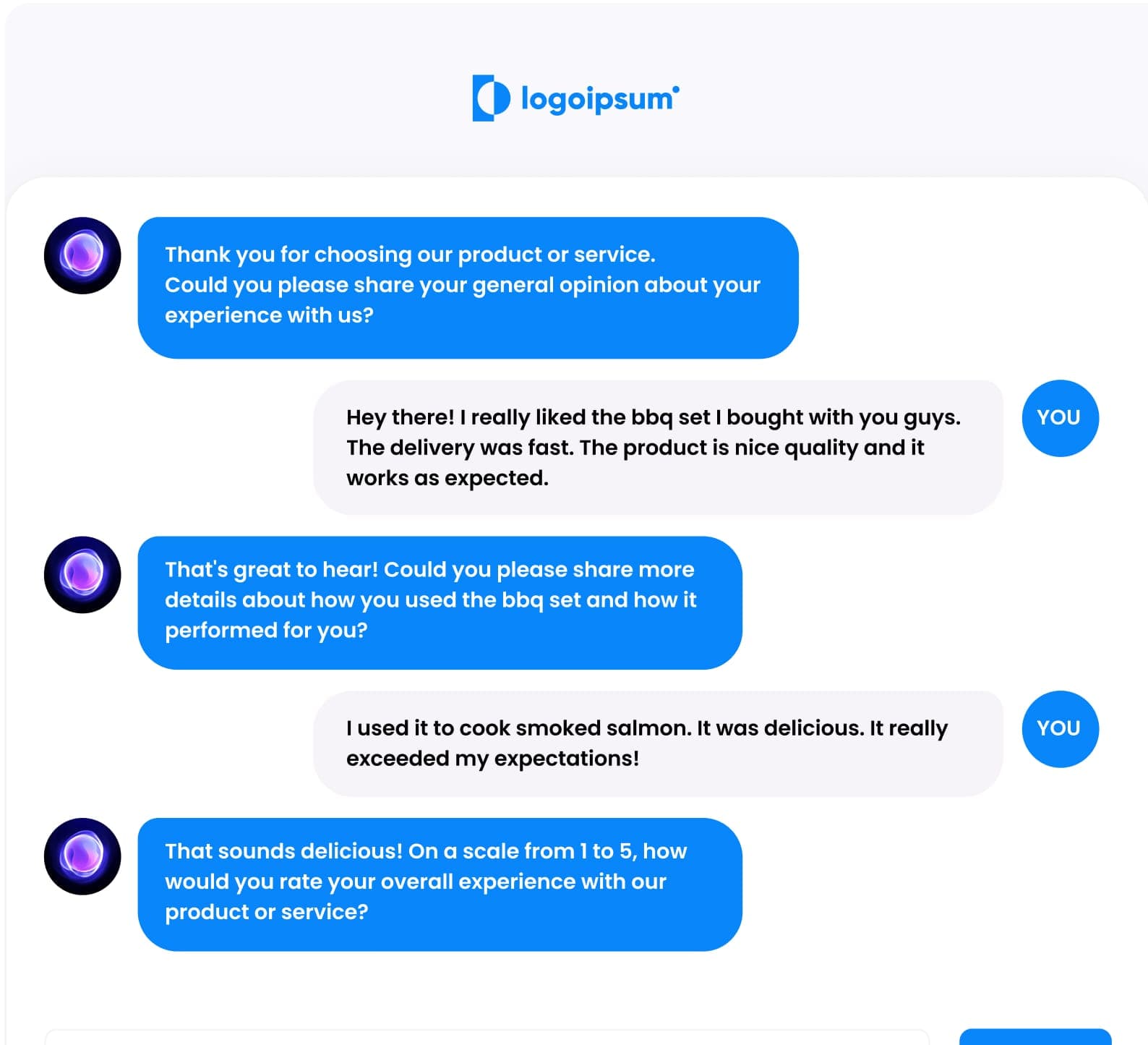 Based on openai Chatgpt
Your very own personalised review collector
Fully customized for your business, with your own logo and colours and starting prompt and subject suggestions.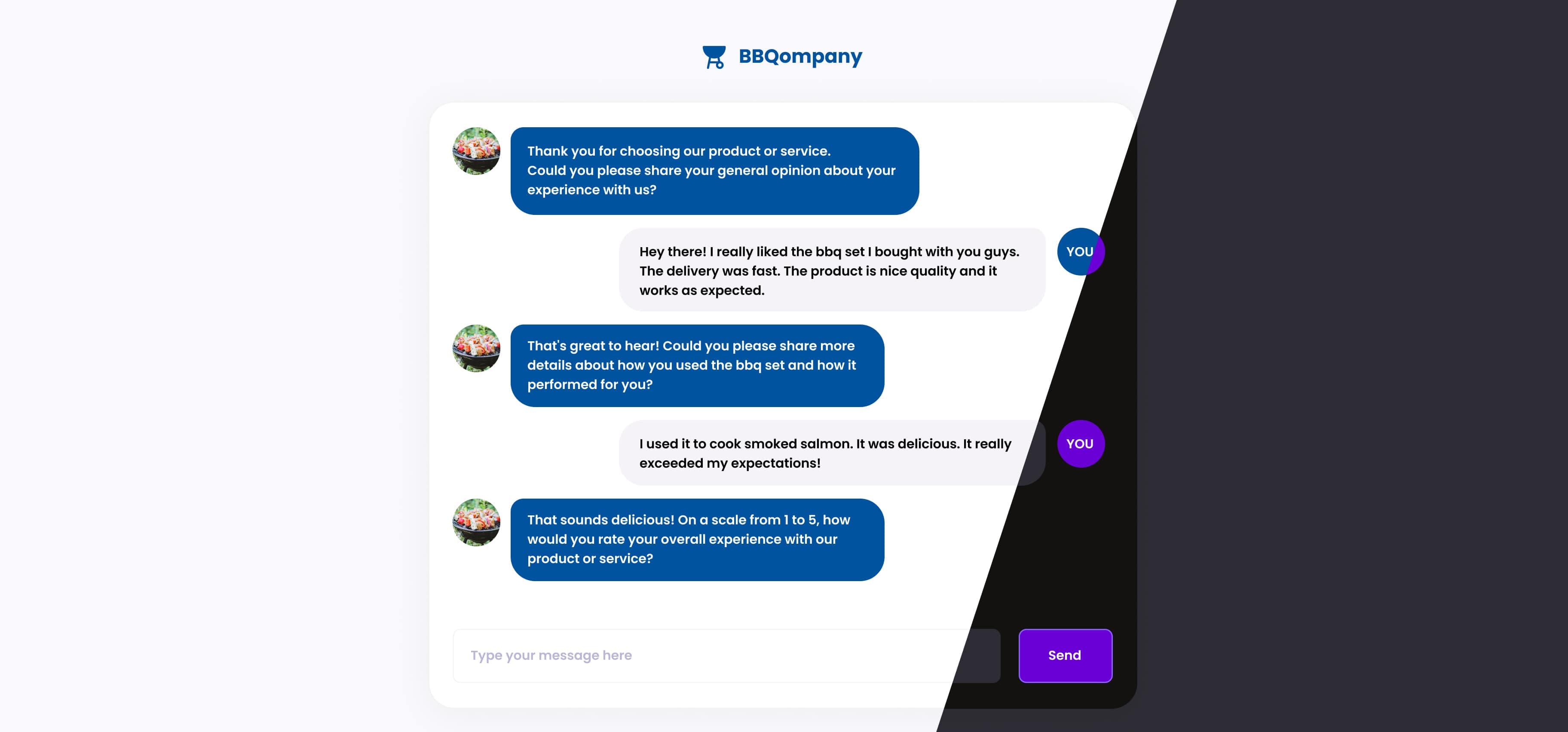 Customize your chat page

with your logo, colors and theme.

Write your own starting prompt and suggest questions

this steers the content of the review.

Powered by OpenAI ChatGPT

The worlds leading chatbot AI technology
Faq
Frequently asked questions on SocialJuice AI
Intrigued? Nice! You'll probably find the anwser to your question here. If not, do not hesitate to contact us!
Ask your question